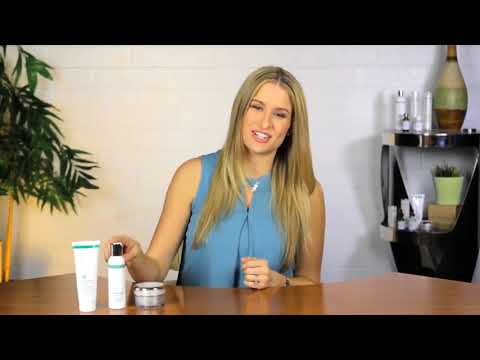 Revolutionizing
Cosmetic Dermatology
Discover Solvaderm's Professional Strength Products For Healthier And More Beautiful Skin.
About the product
Photo-Age Defense System is a skin care regimen formulated by Solvaderm. This system was made as a premium treatment for skin recovery in cases of UV damage, as well as damage caused by other external hazardous factors. The regimen contains carefully chosen products that aim to deliver optimal protection against UV rays, but also formulations that assist in promoting skin healing, nourishment, and hydration. Sunspots and wrinkles can be far less visible thanks to this system.
Here are the products included in the Photo-Age Defense System:
Dermpura: A compound that works on cleansing your skin while preventing issues with dryness. It combines potent plant-based extracts and compounds that can boost skin hydration even while you are washing your face. It also contains antioxidant properties that work well with other products in protecting the skin against environmental hazards.
Maxatone: A toner that promotes skin healing and promotes toned and smooth skin. Retaining moisture and tightening pores while ensuring that the skin doesn't dry out is also what this product does for your skin.
ACE-Ferulic: A formula specifically optimized to boost antioxidant properties of your skin and protect you from sun exposure and UV rays. If the skin was already damaged, the nutrients included will work on treating it and promoting the healing process.
Dermaxsol: A compound that works as both a sunscreen and a moisturizer. You should use it during the day since it contains SPF 30 and it can protect you against sun exposure while keeping your skin from getting dry.
Usage
Photo-Age Defense System should be used this way:
Step 1: Wet your skin and apply Dermpura to cleanse it. Use gentle massage-like movements and rinse with lukewarm water.
Step 2: Pat your skin dry if it is wet. Apply Maxatone with a cotton pad. If necessary, apply it to chest and neck areas, too.
Step 3: You do not need more than two or three drops of ACE-Ferulic that you should place on your fingertips and then gently massage them into your face. Proceed to chest and neck areas if necessary and wait for complete absorption.
Step 4: Only use this step during the day and if you are heading out. Time to apply Dermaxsol about 20-30 minutes before heading out.
Ingredients
Dermpura

Chondrus Crispus (Seaweed) Extract: If you need extra moisture, this compound can deliver it. However, it is also important for its anti-inflammatory characteristics that help to promote the healing process.
Eriobotrya Japonica Extract: Another source of hydration that can also protect your skin against environmental hazards.
Glycerin: It is a powerful moisturizer that also supports optimal hydration levels.
Sodium Olivate: It helps to get damaged and dying cells to the surface and remove them from your skin. The compound also promotes bright complexion.
Rose Hip Seed: It promotes elasticity of the skin and enhances plumpness while boosting hydration.

Maxatone

Hamamelis Virginiana (Witch Hazel) Extract: If you are looking for bright complexion, witch hazel can help you achieve it. It controls the production of oil and prevents the skin from getting dried out and greasy.
Achillea Millefolium Extract: It facilitates skin free of blemishes and can promote overall tone and hydration levels.
Hyaluronic Acid: While other ingredients boost hydration, this one locks in moisture and helps your skin to stay hydrated for hours.
Symphytum Officinale Leaf Extract: It can help to deal with inflammation signs that are visible on your skin. It boosts optimal complexion and has anti-inflammatory characteristics.
Equisetum Arvense Extract: It is filled with silica which plays a crucial role in strengthening skin synthesis and fibers. The component assists in fighting damaging environmental factors.
Calendula Officinalis Flower Extract: A compound that can help in filling your wrinkles and ironing them out while promoting radiance.
Glycyrrhiza Glabra (Licorice) Root Extract: Licorice helps to deal with redness and blotchiness and has a positive effect on inflammation.
Citrus Medica Limonum (Lemon) Peel Extract: Tightening and lightening are the two primary benefits of this compound for your skin.

ACE Ferulic

Ferulic Acid: It is rich in antioxidants, which is important, but it is vital that it penetrates deeply into the skin which improves nutrient absorption.
Vitamin C: Found in the form of ascorbic acid, its primary benefit is that it helps the skin to fight against free radicals and promotes renewal and repair while facilitating a youthful appearance.
Vitamin E: Delivered in the form of alpha-tocopherol, this nutrient can nurture your skin in multiple ways. Aside from optimizing hydration levels, it helps to protect against environmental hazards.
Vitamin B3: Also known as niacinamide, this compound is also a vital part of your skin protection. It can also assist in resolving any discoloration as it boosts cycling of nutrients.
Vitamin B5: Included in the form of panthenol, this compound can help to retain the moisture for hours. The product works against dryness and promotes healing of the skin damaged by sun exposure.
Hyaluronic Acid: It helps to attract the moisture provided by other ingredients and ensures that it is kept in the skin for longer.

Dermaxsol

Zinc Oxide (7%) and Octinoxate (7.5%): Known as sunscreen agents, these two compounds are ideal to protect your skin if you plan to be directly exposed to the sun.
Glycerin: It promotes hydration and facilitates retaining moisture which is important if you are heading out.
Beeswax: Another compound that supports optimal hydration levels. It can also be a calming effect if your skin is dealing with inflammation while promoting radiance.
Benefits
The regimen gathers effective skincare products that are perfect for skin that is damaged by the sun or needs to be protected from UV rays.
The nutrients these formulations provide aid recovery and repair of the skin damaged by UV exposure and other environmental factors.
The formulations are gentle to your skin and prevent dryness.
The regimen works on hydrating your skin and keeping it moisturized for a long time
The system helps to iron out wrinkles and age spots, as well as aging signs caused by sun damage.